Home Gutters in Jacksonville, FL
---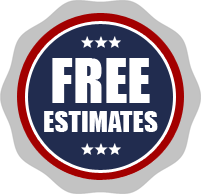 For nearly 10 years, Gutters & Covers LLC has served the local community as a dependable gutter installation company. We are dedicated to providing high-quality home gutters in Jacksonville, FL and offer expert workmanship to ensure the lasting performance of every product we install. The crew at our family-owned-and-operated business has the experience necessary to ensure that each job we perform is completed in a timely manner. All of our trained experts understand that properly functioning gutters are essential when it comes to protecting your home from the possibility of structural damage. Our goal is to deliver the highest standard of efficiency with all of our work, so you can be confident that your home is safe for the future.
When you need your home's gutters to be replaced or protected, we're here to provide the services you require with the professionalism you expect. With access to all of the right tools for the job combined with our extensive knowledge, we have what it takes to create gutter solutions that are designed to meet the needs of any type of property or roof design. Our long-lasting warranties reinforce our confidence in the level of expert performance you'll receive, which means you can rest assured in our work from start to finish.

High-Quality Residential Gutters for Your Home

While gutters tend to be an overlooked feature of your house, they perform an extremely important task when it comes to diverting runoff water from the roof of your home. Your residential gutters also help to protect other aspects of your structure from water damage by routing the water away from the major foundational components. Allowing rainwater to pour from the eaves of your roof without proper drainage can cause your home to suffer water damage in the following areas:

| | | | |
| --- | --- | --- | --- |
| | | | |
Our gutter company not only installs new gutters, but we also provide comprehensive gutter protection. With residential gutters featuring systems specifically designed to keep various types of debris, such as leaves and twigs, from becoming trapped in your gutters, we have the tools needed to prevent problems from occurring to your home's structure. Without this protection, debris can cause the following problems for your home:

Leaks around Windows and Doors
Attraction of Pests, Insects and Mold

Rot around Eaves, Soffit and Fascia
Damage to Flower Gardens and Shrubbery
Our Gutter Contractor Protects Your Home from Water Damage
We are fully dedicated to solving any type of issue involving your gutters. Our gutter contractor provides a wide range of services for local residents, so you can rely on us for comprehensive solutions ranging from total gutter replacement to additional reinforcement and protection of your gutters. Since gutters are a necessary component of guarding your home from water and the damage it causes, you need to know that each aspect of your home's drainage system functions as it should. When you detect any potential issues with the operation of your gutter, you can rely on our contractor to offer the service you need when you need it most.
When left exposed to the elements, debris has the potential to clog runoff water and prevent it from flowing properly away from your home's roof. Twigs, bird nests, and leaves, among other things, tend to gather in the gutter area and build up a dam that keeps water from passing through. The buildup of materials has the potential to result in permanent damage to your gutters, and can also lead to the overflow of water over time. This overflow can lead to issues such as mold, dry rot, and roof leaks, as well as the erosion of the soil surrounding your home, which leads to cracks in your foundation. It can also damage your home's pain and lead to the infestation of insects if left untreated.
Ensuring that your home receives proper gutter service is our goal, so we work our hardest to maintain the lasting performance of your home's water drainage system. After consulting with our staff during a free estimate from our experts, you'll be able to rest assured in the continuing safety of your home for the future.
Contact us to learn more about the solutions we provide for home gutters. We serve residential clients in Jacksonville, Ponte Vedra, St. Augustine, Orange Park, and Jacksonville Beach, Florida, and the surrounding areas.
Contact Us
---
Thank you for visiting our website. Please fill out the following form to request information about our products and services or to provide feedback about our site. When you are finished, click the 'Submit' button to send us your message. You will see a confirmation below.

To learn more about our gutter services for Jacksonville, Ponte Vedra, St. Augustine, Orange Park, Jacksonville Beach, Atlantic Beach, Neptune Beach, Middleburg and
Green Cove Springs, Florida homes, contact Gutters & Covers LLC today!

Phone
(904) 647-2451

Address
9253 Arbolita Way
Jacksonville, FL 32256

Hours of Operation
Monday–Saturday, 8 a.m.–5 p.m.