Gutter guards are installed for the specific purpose of keeping harmful debris from interrupting the flow of water runoff. These protective systems are uniquely designed to fend off all kinds of debris, while also withstanding the effects of severe weather. Gutters & Covers LLC installs gutter guards in Jacksonville that are guaranteed to meet all of the challenges from North Florida weather and nature! Between our high-quality products and expert craftsmanship, you can't go wrong.
Protecting Gutters for Jacksonville Homes

Gutters & Covers LLC offers independently tested and certified house gutter guards in Jacksonville and the surrounding areas. With all of the challenges Florida weather can create, your gutter system's performance won't be one of the things you worry about in the middle of a storm. To keep your gutters debris free and functioning at their best, you need the Gutter Topper. Jacksonville homes are made for gutter protection like this!

When it comes to protecting gutters in Jacksonville, there is no comparison. These tested and proven gutter guards keep the following from clogging the flow of runoff water from your roof:

| | | | |
| --- | --- | --- | --- |
| | | | |
The Gutter Topper Difference–Jacksonville FL–Ponte Vedra FL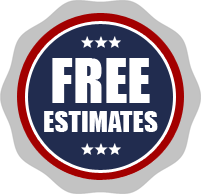 Not only do your gutters need to be blocked from potentially harmful debris, but they also need added protection against the elements. Unlike some house gutter guards in Jacksonville, which only keep material from clogging your gutters, the Gutter Topper is also able to withstand the challenges of severe weather and storms. This helps maintain the quality of your building's gutter performance long into the future.

With abilities to meet Miami-Dade county regulations, which are some of the strictest in the United States, these Gutter Topper guards have a reputation for reliability. When you need gutter guard installation in Jacksonville or the surrounding areas, you can count on Gutters & Covers LLC to provide you with protection that offers the following features:
Stops All Debris
Resists up to 110 mph Winds
Transferrable Lifetime Warranty

Can Hold up to 1,200 Pounds of Weight per Square Foot
Handles Rains up to 22-inches Per Hour and 528-Inches per Day

To learn more about our 15-year labor warranties on residential work, contact Gutters & Covers LLC! We provide gutter guards in Jacksonville, Ponte Vedra, St. Augustine, Orange Park, Jacksonville Beach, Atlantic Beach, Neptune Beach, Middleburg and Green Cove Springs, Florida.