Whether you need to replace your old gutters, or want to install a gutter system for the first time, choosing the right gutter installation company in Jacksonville is important. Between helping you select the best type of gutters and performing all of the installation, you want to make sure you've chosen a company that is competent and experienced. At Gutters & Covers LLC, we have been performing gutter installations in Jacksonville for nearly 10 years!

The gutters for your home or business are essential to maintaining the quality of your structure. With the help of our knowledgeable team, we guarantee that your new gutters will keep your building from suffering water damage. Between our high-quality products and expert workmanship, we guarantee our ability to complete any gutter installations in Jacksonville.
Types of Gutters for Jacksonville Homes
There are a lot of factors that must be considered before we can help you select the best gutters for your home. Out of all the types of gutters in Jacksonville, we only carry the highest quality products and selections, ensuring the performance and longevity of your home's gutter system.
As a gutter installation company in Jacksonville, Gutters & Covers LLC provides the following options to guarantee that the gutter system we install meets all of your needs, from performance to appearance:
Color Choice
Seamless System
Half Round Design
Our Guaranteed Gutter Warranty–Jacksonville FL–Ponte Vedra FL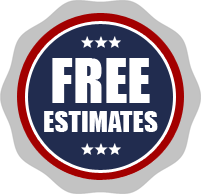 With our gutters for Jacksonville homes and businesses, you can feel confident that your new gutter system will properly drain all runoff water and completely protect your structure from future water damage. This high-performance brand also offers a 20-year manufacturer warranty and 15-year warranty on labor!
Jacksonville residents looking for long-lasting, professional gutter installations can count on Gutters & Covers LLC for all of their gutter needs.

We don't just offer these affordable and high-quality gutters in Jacksonville; our gutters can also be installed in any of these nearby communities:
Ponte Vedra
Jacksonville Beach

Atlantic Beach
Neptune Beach

St. Augustine
Green Cove Springs

Receive a free estimate on gutter installation in Jacksonville, Ponte Vedra, St. Augustine, Orange Park, Jacksonville Beach, Atlantic Beach, Neptune Beach, Middleburg or Green Cove Springs, Florida! Contact Gutters & Covers LLC to learn more.