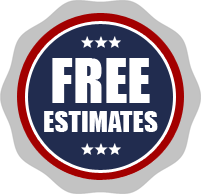 Gutters & Covers LLC is a trusted business to perform as promised and meet all of your gutter needs. Jacksonville residents can always depend on Gutters & Covers LLC for anything, from complete replacement to added protection.You can trust us to perform gutter topper installation as promised for your home - even under the harshest weather conditions. Independent testing proves it. PRI Construction Material Technologies, an independent testing firm for the roofing and construction industries, tested Gutter Topper against the worst that Mother Nature could dish out.
So, when the weather gets rough, don't worry. You can count on Gutter Topper gutter guards to be stronger than the forces of nature. Eliminate gutter cleaning forever- guaranteed! Transferable Lifetime Warranty!
Passing in every tested category, Gutter Topper is certified to:
Stops leaves, twigs and debris
Resist winds of up to 110 mph

Handle downpours of up to 22" per hour
Withstand up to 1,200 lbs. of weight per sq. ft.
Gutter Guard Colors for Jacksonville Homes

Gutter Guard Example in Jacksonville, FL

Contact Gutters & Covers LLC to learn more about our gutter protection systems for Jacksonville, Ponte Vedra, St. Augustine, Orange Park, Jacksonville Beach, Atlantic Beach, Neptune Beach, Middleburg and Green Cove Springs, Florida homes.