Find Your Ideal Home Gutters in Jacksonville, FL
---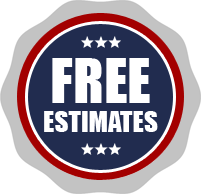 The First Coast is no stranger to rain. We get heavy rainfall year-round, especially during the long hurricane season. While a little rain never hurt anyone, over time, it can deal a lot of damage to your property. Ensure you're protected with gutters installed by Gutters & Covers, LLC.
For over a decade, we've been dedicated to providing high-quality home gutters in Jacksonville, FL, and offering expert workmanship to ensure the lasting performance of every product we install. The crew at our family-owned-and-operated business has the experience necessary to ensure that each job we perform is completed in a timely manner. With our long-lasting warranties, you can rest assured in our work from start to finish.

Reliable Gutter Systems for Your Home or Business

While gutters tend to be an overlooked feature of your house, they perform an extremely important task: they divert runoff water safely from the roof. Why does this matter so much? Allowing rainwater to pour from the roof without proper drainage by gutter solutions can cause property damage in the following areas:

| | | | |
| --- | --- | --- | --- |
| | | | |
In addition to installing new gutters, we also provide comprehensive gutter protection systems. These systems are specifically designed to keep debris like leaves and twigs from becoming trapped and clogging the gutters. When debris gets stuck, it can cause the following problems:

Leaks around Windows and Doors
Attraction of Pests, Insects, and Mold

Rot around Eaves, Soffit, and Fascia
Damage to Flower Gardens and Shrubbery

Since gutters are a necessary component of guarding your property against water damage, you need to know that each aspect of your drainage system functions as it should. When you detect any potential issues with the operation of your system, you can rely on us for the gutter solutions you need.
Repairs, Upgrades, and Replacements Available
Do you have existing gutters, but they are not functioning as they should? We're the crew to call for repairs, upgrades, and replacements. We'll assess your property and discuss your goals with you to determine the most cost-effective solution to your problem.
Many common issues can be quickly resolved with minor repairs or a small enhancement to the home gutters. Other issues are not worth the time and money it would cost to fix, in which case we recommend replacing the system. Our team helps you choose the right system for your property's practical needs and exterior design.
Contact us to learn more about the different types of gutter systems available, as well as our professional installation services. We proudly serve Jacksonville, Ponte Vedra, St. Augustine, Orange Park, and Jacksonville Beach, Florida, including the surrounding areas.
Contact Us
---
Thank you for visiting our website. Please fill out the following form to request information about our products and services or to provide feedback about our site. When you are finished, click the 'Submit' button to send us your message. You will see a confirmation below.

To learn more about our gutter services for Jacksonville, Ponte Vedra, St. Augustine, Orange Park, Jacksonville Beach, Atlantic Beach, Neptune Beach, Middleburg and
Green Cove Springs, Florida homes, contact Gutters & Covers LLC today!

Phone
(904) 647-2451

Address
9253 Arbolita Way
Jacksonville, FL 32256

Hours of Operation
Monday–Saturday, 8 a.m.–5 p.m.