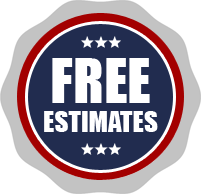 High-Quality Gutter Products in Jacksonville, FL
High-quality, durable gutter products in Jacksonville that we provide at Gutters & Covers LLC handle the pivotal and challenging job of protecting your property from the adverse effects of the weather. Florida summers are synonymous with torrential rainstorms, but the gutters we supply can divert those downpours and keep the deluge from pooling on your lawn. That's why it's essential to choose a product you can trust. We're happy to provide an estimate on your new gutters and gutter guards to help keep your home in tip-top condition.
Gutter Topper® Products for Your Home
Our company works with industry-leading Gutter Topper products, including guards. These leading-edge items are created to offer protection that can last while withstanding everything Mother Nature can throw at your home. Independent testing firm PRI Construction Material Technologies has assessed our products and certified that our gutter solutions:
Stops Leaves, Twigs, and Debris
Resist Winds of up to 110 MPH

Handle Downpours of up to 22" Per Hour
Withstand up to 1,200 lbs. of Weight Per Sq. Ft.

Your total satisfaction with the services and gutter products that we provide is our number one priority. We are fully prepared to help whenever you need new gutters.
Gutter Guard Colors for Homes

Gutter Guard Example