When your gutters start leaking, trust Gutters & Covers LLC to provide you with the right solutions. We offer a gutter replacement in Jacksonville, FL, to remove and replace your existing residential or commercial gutters. For more than ten years, our company has been serving the city with expert craftsmanship and high-quality products.
| | |
| --- | --- |
| After years of wear and tear, your gutters will eventually need to be replaced. Problems with these parts of your home or business need to be taken care of to prevent water or mold damage to your property. During storms, large amounts of water will collect on your roof and needs to be brought away from your property. Without gutters, this water is likely to pool around the base of your home or business, leading to problems. With our gutter services, we can ensure that your property has protection from the elements. Contact us to learn more about our services or to schedule a visit from our team. | |
Endless Gutter Options
When you decide to replace your gutters, our company has a range of options available for you to choose from. All of our gutters are designed and manufactured by Ply Gem. Backed by more than 70 years in the industry, their gutters are sure to protect your home or business from water while providing a low maintenance solution.
Additionally, the gutters we offer are available in a variety of styles and materials, some of these include:
6-Inch Sizes
7-Inch Sizes
In addition to providing installation and replacement services, our gutter experts also offer repair and maintenance solutions. We also can install gutter guards and replace soffit and fascia. All of these services can be combined to ensure your gutters properly protect your home or business from the elements.
When to Replace Your Gutters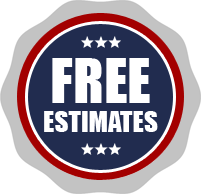 Have you started to notice water pooling around the base of your home? Or is water not draining correctly through your gutters? These are both signs that you may need to take advantage of our gutter replacement services. To be sure, our experts will come to your property to check out your gutters. Our team will determine if a replacement is necessary and provide you with a free estimate for the work.